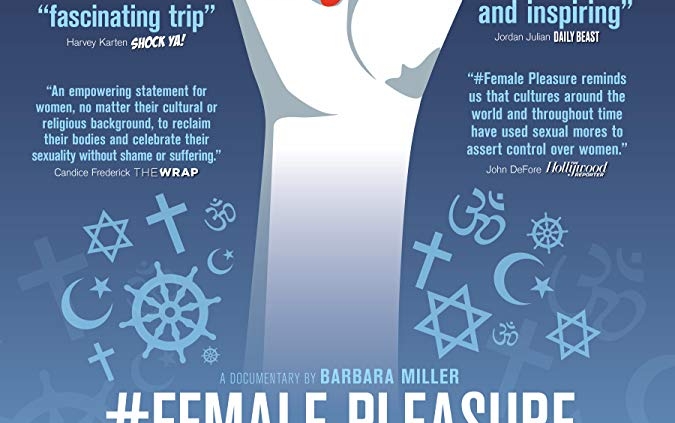 Sunday, February 23, 7:00 PM
Genre: Documentary Runtime: 1 hr. 41 min. NR
Five courageous, smart and self-determined women break the silence imposed by their archaic-patriarch societies and religious communities in this powerful new documentary by Barbara Miller. With incredible strength and positive energy, they fight for sexual liberation and autonomy for all women as they break beyond religious rules and cultural barriers. But their victory comes at a high price: they all have experienced public defamation, threats, and prosecutions.
#FEMALE PLEASURE shows the universal mechanisms at work that determine the position of women today. Their story spans cultures, religions, and continents, from Japan and India and the Somali Muslim diaspora to the Hasidic community in Brooklyn and the Catholic clergy in Europe, and have come to the same conclusion: the female body is subjected to male lust and is first and foremost meant for procreation, without regard for female sexual pleasure and autonomy. These women decided to speak up. They are the ultimate example of how courage, strength, and zest for life can indeed alter societal structures. "The stories of their radicalization are engaging, and Miller's deft editing and objective approach result in a surprisingly intimate and life-affirming film."

–Maria Garcia, L.A. Times.
For more information visit SierraTheaters.com
https://nevadatheatre.com/wp-content/uploads/2019/12/Female-Pleasure.jpg
999
675
WeBee3D
https://nevadatheatre.com/wp-content/uploads/2021/09/nevada-theatre-header.png
WeBee3D
2020-02-04 16:37:16
2020-02-04 16:37:16
#FEMALE PLEASURE