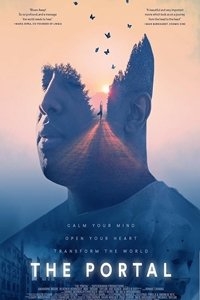 Date
Dec 15 2019
Expired!
The Portal
Sunday, December 15, 7:00 PM
THE PORTAL is a documentary created as part of a bold, global vision to shift humanity out of a state of crisis by meditating daily. It brings to life the stories of six very different people who overcame great adversity using stillness and mindfulness. It's a vibrant tapestry of technology, love, the future, existentialism,
human potential, and inner peace. Exploring a new way forward, this powerful film, written and produced by Tom Cronin and written and directed by Jacqui Fifer, opens hearts and minds to an exciting vision for humanity. Supported by insights from some of the world's foremost futurists–and an empathetic robot–the film unfolds like a beautiful, audiovisual spectacle.
Go HERE to preview and for more information visit SierraTheaters.com