Date
Oct 30 2022
Expired!
The Onyx Downtown at the Nevada Theatre screens: Schlocktoberfest: Evil Dead II
Sun, Oct 30, at 7:00 pm
EVIL DEAD 2 + Deadite Costume Contest (at the Nevada Theatre). As our grand finale, we are screening Sam Raimi's divinely insane cult classic, Evil Dead 2, on the night before Halloween. Don't forget to dress up as a Deadite, or your favorite Evil Dead character! Those in costume have a chance to win an assortment of groovy prizes! (PLEASE NO COSTUMES INVOLVING GUNS OR PROP GUNS)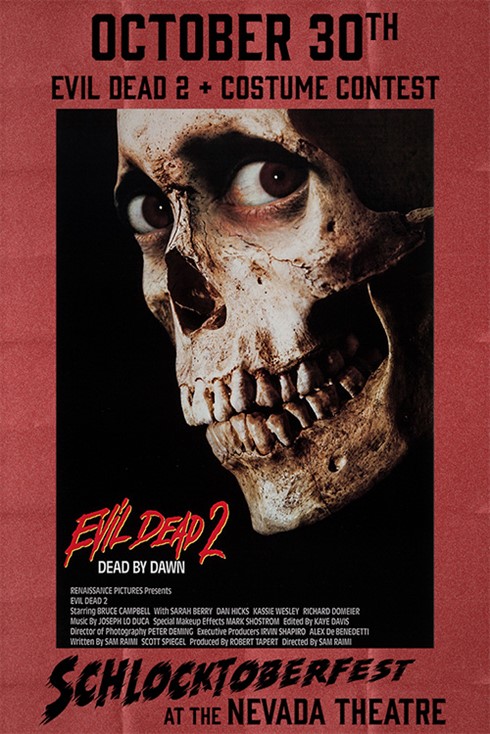 ---
What is a Deadite?
Deadites are a species of parasitic demons that seek to possess the bodies of mortals and feast on the souls of living creatures. The primary antagonists of the Evil Dead franchise, Deadites first appeared in the 1981 film The Evil Dead.
An excellent example of the physical transformation caused by Deadite possession: