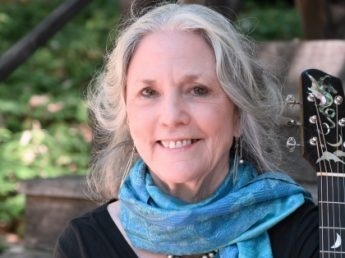 Date
Nov 03 2023
Expired!
Sands Hall Album Release Party
Friday, November 3, 7:30 pm
Sands Hall often sings about love. Whether it's yearned-for, celebrated, crashed, lost, or regained, for her, love is a sturdy emotion—even when it encompasses those who've traveled, as she writes, "into a different kind of dawn." Her new album, Sturdy Boots, which explores all this and more, will be celebrated at a Release Party on November 3rd, 7:30 at the Nevada Theatre. Recorded at Ancient Wave Studios, and produced by JL Espada for Boneyard Records, Sturdy Boots features a marvelous roster of musicians, many of whom join Sands on November 3rd: Kit Bailey on percussion; Murray Campbell on oboe and violin; Gerry Pineda on bass; Maggie McKaig on guitar, accordion, and vocals; Randy McKean on reeds; Luke Wilson on banjo, lap steel, and tenor guitar.