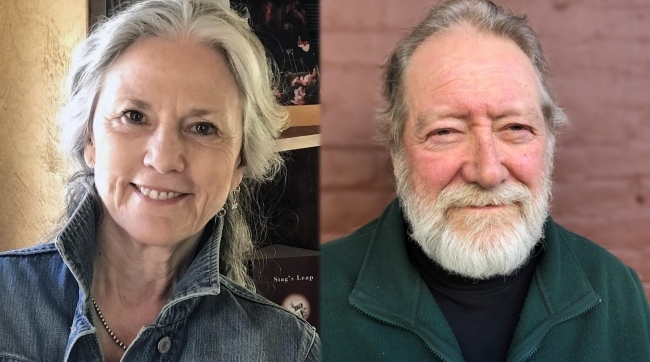 Date
Oct 13 2022
Expired!
Paul Emery presents Nevada City Live! Sands Hall and Doc Dachtler
Thursday, Oct 13, 7:00 PM
Sands Hall's music falls squarely in the Americana tradition, lacing elements of her folk roots with country, blues, and jazz. She's also a prize-winning author and teacher, as well as an accomplished theatre artist.  She'll be accompanied by percussionist Kit Bailey, and is delighted to be sharing an evening of poetry and song with the inimitable Doc Dachtler.