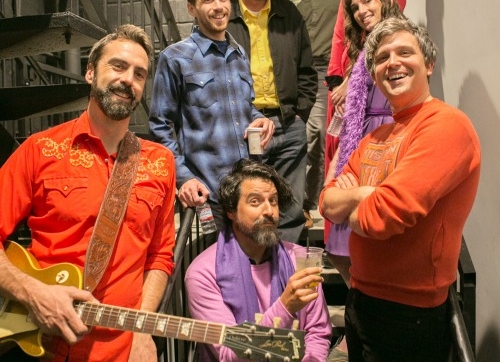 Date
Nov 04 2022
Expired!
Paul Emery presents Nevada City Live! Golden Shoulders & The Moore Brothers
Friday, Nov 4, at 8:00 PM
Since late 2001, Golden Shoulders has been an ongoing musical concern. Proudly based out of Nevada City, California, they've had a constantly changing, growing, shrinking lineup of musicians performing songs written by bandleader/mascot Adam Kline. They've embarked on many United States tours, playing with a reduced lineup of either two or three people (however many can comfortably fit in Adam's car), while playing larger shows with a whole mess of musicians onstage when closer to home.
California duo, the Moore Brothers, have released eight albums showcasing their rich sibling harmony. Each brother, Thom and Greg, brings his unique songwriting style to listeners, allowing two different stories to unfold in one set.
Tickets https://ci.ovationtix.com/35912/production/1138087