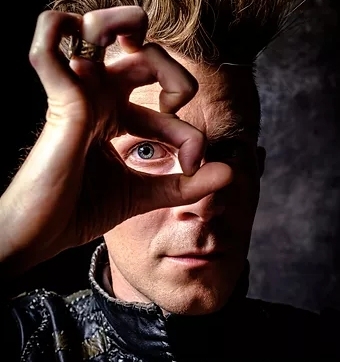 Date
Nov 10 2022
Expired!
Paul Emery presents Nevada City Live! Dalrymple and the Wild Daimons
Thursday, Nov 10, 7:30 PM
From the dawn of his career in Detroit Michigan, singer and multi-instrumentalist Dalrymple have been viewed as both an elusive madcap and an ever-devout scholar of sound. Experimenting, innovating, and redefining his music for over two decades, Dalrymple's recorded output is a voluminous anthology consisting of eight studio albums and three musical theatre productions. Throughout his various creative disciplines, Dalrymple continually reinvents his characteristic approach to singing, songwriting, and the unconventional interpretation of his signature instruments, the guitar, piano, and harp.
Tickets https://ci.ovationtix.com/35912/production/1138324
More info https://paulemerymusic.com/dalrymple-and-the-wild-daimons/