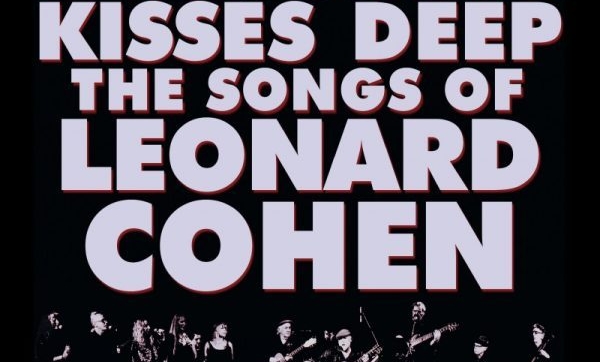 Date
Feb 04 2023
Expired!
Paul Emery: Nevada City Live! presents 1000 Kisses Deep – The Songs of Leonard Cohen
Friday & Saturday, February 3 & 4, 7:30pm
$35 premium reserved seating
$25 general admission
A Thousand Kisses Deep: The Songs of Leonard Cohen is the successful creative production of KVMR News Director and foothills promoter/musician Paul Emery. In 2011, the group assembled for three sold-out evenings at the Center for the Arts in Grass Valley and went on to perform at the Nevada Theatre and 24th Street Theatre in Sacramento. They have since performed the show a total of 12 times, selling out nine of those shows. The eight-piece band and six singers bring the instrumentation of Cohen's most recent touring band with woodwinds, strings, guitars and keyboards and back-up singers.
Four decades after he emerged as a public literary figure and then a performer, Cohen remains one of the most compelling and fascinating musical figures of his era, and one of the very few from that time who still commands as much respect and attention, and probably as large an audience, in the 21st century as he did in the 1960s, according to a press release.
"For many people Cohen's music is just beginning to resonate," Emery said. "His melodies are timeless. His poetry is deep and profound, and constantly offers new insights and reactions years after their first hearing."
Singer Kimberly Bass adds, "His music has a richness that stirs the soul. For me, it's the way he looks at the world and our humanness, our nakedness in this harsh yet beautiful world."