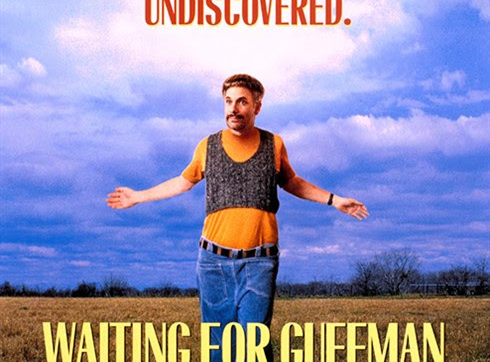 Date
May 14 2023
Expired!
Onyx Downtown screens Waiting For Guffman
Sunday, May
Doors at 6:30, movie at 7:00 pm
Tickets $10

WAITING FOR GUFFMAN: Christopher Guest Fest #2! Come on out to the historic Nevada Theatre on Sunday, 5/14 to watch the second film in our mockumentary month, a movie about a kooky community theater group putting on a play in their tiny town, led by eccentric director Corky St. Clair. It may be a little too close to home for some of our theater-involved viewers but at least there will be famous Onyx popcorn and snacks to munch on, as well as beer and wine provided by the Miners Foundry! Running Time: 1 hour, 24 minutes

Tickets and more info: https://theonyxtheatre.com/
Onyx Downtown presents Guest Fest Guest Pass
$27
This GUEST PASS ($27) counts as a ticket for all four movies in our Guest Fest. Even if you just come to three, you're still getting a discount!
PURCHASE A GUEST PASS
So come on out to the Christopher Guest Fest, a full month of mockumentaries featuring and often directed by the man himself (and of course Eugene Levy, who co-wrote 3 of the 4 films with Guest but his name just didn't really fit with anything, sorry Eugene, we love you!). Best in Show, Waiting for Guffman, A Mighty Wind and This is Spinal Tap, along with beer, wine, candy, and our famous organic Onyx popcorn. There may be cool-themed door prizes, there will hopefully be many laughs, and hey, maybe Christopher Guest will even show up to review Waiting for Guffman…
Sunday 5/7: BEST IN SHOW
Sunday 5/14: WAITING FOR GUFFMAN
Sunday 5/21: A MIGHTY WIND
Sunday 5/28: THIS IS SPINAL TAP
All screenings are at Onyx Downtown at the Nevada Theatre, 401 Broad Street.
Doors open at 6:30, Movies start at 7:00