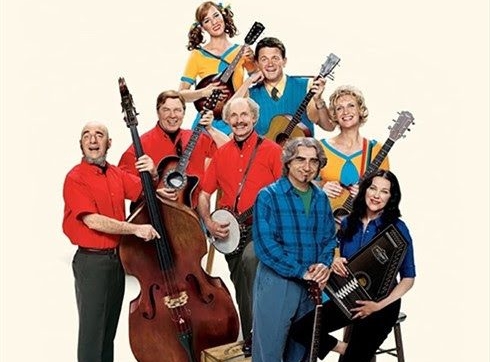 Date
May 21 2023
Expired!
Onyx Downtown screens A Mighty Wind
Sunday, May 21
Doors at 6:30, movie at 7:00 pm
A MIGHTY WIND: Christopher Guest Fest #3! Do you like excellent folk music? If you said yes, then this movie may not be for you… But if you like to laugh while eating delicious Onyx popcorn and drinking beer from the Miners Foundry, then come on out to the Nevada Theatre on Sunday, 5/21 for a wildly fun movie featuring all the usual suspects, but this time they're trying to do folk music!  Running Time: 1 hour, 30 minutes
Tickets available: https://theonyxtheatre.com/
Onyx Downtown presents Guest Fest Guest Pass
$27
This GUEST PASS ($27) counts as a ticket for all four movies in our Guest Fest. Even if you just come to three, you're still getting a discount!
PURCHASE A GUEST PASS
So come on out to the Christopher Guest Fest, a full month of mockumentaries featuring and often directed by the man himself (and of course Eugene Levy, who co-wrote 3 of the 4 films with Guest but his name just didn't really fit with anything, sorry Eugene, we love you!). Best in Show, Waiting for Guffman, A Mighty Wind and This is Spinal Tap, along with beer, wine, candy, and our famous organic Onyx popcorn. There may be cool-themed door prizes, there will hopefully be many laughs, and hey, maybe Christopher Guest will even show up to review Waiting for Guffman…
Sunday 5/7: BEST IN SHOW
Sunday 5/14: WAITING FOR GUFFMAN
Sunday 5/21: A MIGHTY WIND
Sunday 5/28: THIS IS SPINAL TAP
All screenings are at Onyx Downtown at the Nevada Theatre, 401 Broad Street.
Doors open at 6:30, Movies start at 7:00