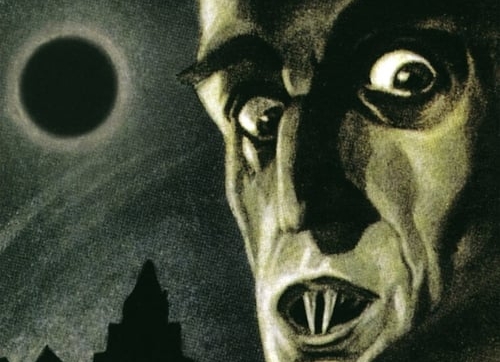 Date
Sep 24 2023
Expired!
The Onyx Downtown screens Nosferatu
Sunday, September 24 at 3 PM
The Invincible Czar's innovative musical production breathes new life, and perhaps even a touch of fresh blood, into the timeless classic "Nosferatu" (1922 FW Murau), the world's first feature-length silent vampire film. This transformative cinematic experience offers audiences a unique blend of live music and on-screen storytelling, effectively whisking them a century back in time. The age-old tale of Nosferatu is now revitalized through a hauntingly modern yet tastefully composed score, skillfully combining an array of acoustic and electric instruments. As the music and visuals intertwine, spectators are transported into the eerie realm of the film, immersed in a chilling atmosphere that bridges the gap between the past and the present.
Running Time: 1 hour, 28 minutes