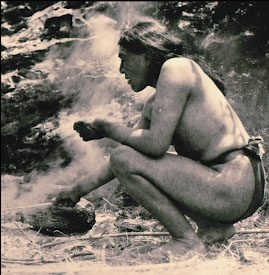 Date
Aug 23 2023
Expired!
Ishi, the Last Yahi
Wednesday, August 23rd @ 7 pm
Tickets $15
Ishi, the Last Yahi begins in 1492 when there were more than ten million Native Americans in North America. By 1910, their numbers had been reduced to fewer than 300,000. In California, massacres of Indians in the 1860s and 1870s had nearly exterminated the Native peoples in the state. Therefore the sudden appearance in northern California in 1911 of Ishi, "the last wild Indian in North America," stunned the nation. For more than 40 years, Ishi had lived in hiding with a tiny band of survivors. When he walked into the white man's world, he was the last Yahi Indian alive.
Join us in celebrating the 30th anniversary of the premiere of "Ishi, the Last Yahi" as we honor the legacy of Ishi and the Yahi people.
Tickets available: HERE