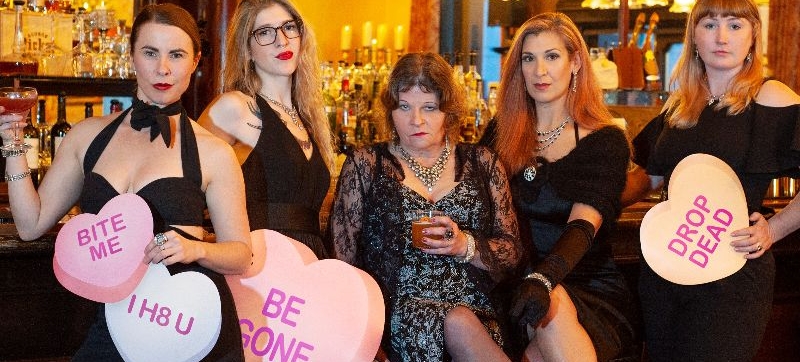 Date
Feb 14 2020
Expired!
Bitter Songs for Bitter People: A Valentine's Day Cabaret
Friday, February 14, 8:00 PM
Are you a hopeless romantic who has realized that romance is, indeed, hopeless?
Then come celebrate life's broken hearts and full-frontal failures by embracing the shame, wrestling it to the ground, and swirling it up in a cocktail or twenty. From The Kinks to Sondheim to George Strait, Bitter Songs for Bitter People is a chance to celebrate your inner-bitter with songs of lost love, nasty breakups, and the agony of facing your ex on Facebook.
Presented by HonkBark Productions in association with the Nevada Theatre, Bitter Songs for Bitter People will give acidic singles and jaded couples something to laugh (or cry) about on Valentine's Day!
This one-night-only show features Nevada County favorites Sue LeGate, Heidi Grass, Tina Marie Kelley, Shannon Harney, and Laura LeBleu. John Ficarra hosts and directs, with music direction courtesy of InConcert Sierra's Ken Hardin backed up on bass by Steve Nicholson.
Box office opens at 7 pm and doors open at 7:15. Get there early to knock back a cocktail or two from The Golden Era lounge.
Ticket Prices
$30 Advanced Reserved Seating
$25 Advanced General Admission
$30 General Admission at the door