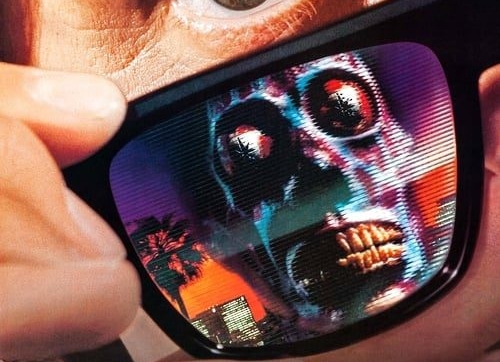 Date
Oct 25 2023
Expired!
YUBA HARM REDUCTION COLLECTIVE AND THE ONYX DOWNTOWN CO-PRESENT THEY LIVE
Wednesday 10/25 at 7:00 pm
Join the Onyx Downtown and Yuba Harm Reduction Collective for a spooktacular evening at the historic Nevada Theatre in Nevada City! We're bringing back the cult classic, "They Live," for a special Halloween fundraiser event benefiting the Yuba Harm Reduction Collective. Get ready for a night of thrills, chills, and a whole lot of heart. There will be a raffle with incredible prizes, delicious snacks, and even Narcan on hand. Mark your calendars for October 25th, a Wednesday you won't want to miss. Doors swing open at 6:30pm, and the film starts promptly at 7pm. Tickets are just $13 for an unforgettable night of cinematic fun with a cause! 
The film is rated R but we are open to all ages. 
Synopsis: 
Nada (Roddy Piper), a wanderer without meaning in his life, discovers a pair of sunglasses capable of showing the world the way it truly is. As he walks the streets of Los Angeles, Nada notices that both the media and the government are comprised of subliminal messages meant to keep the population subdued, and that most of the social elite are skull-faced aliens bent on world domination. With this shocking discovery, Nada fights to free humanity from the mind-controlling aliens.