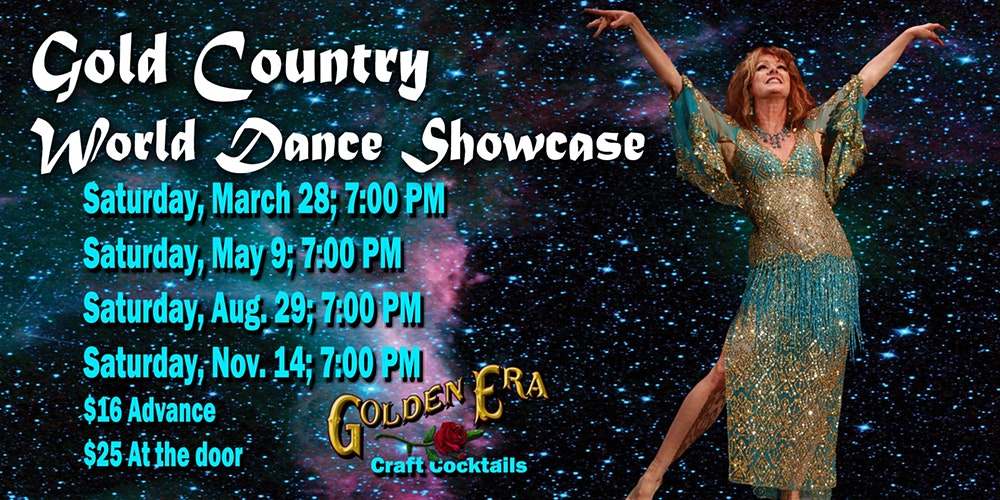 CANCELED – Gold Country World Dance Showcase
THIS EVENT HAS BEEN CANCELED
Aruba Ala Nar presents Gold Country World Dance Showcase
The first show of 2020!!! Doors open at 6 to the theatre foyer and cocktail service provided by the Golden Era Cocktail Lounge and yes you may take your cocktails into the theatre to enjoy in your comfy seat! Seating begins at 6:30 and it's showtime at 7 pm.
Enjoy exotic costumes, music, and performances of the Gold Country World Dance Showcase
Gold Country World Dance Showcase
 has been running in Nevada County for over 5 years. During that time 100's of dancers have graced our stage with dynamic joy and beauty! 
The Nevada Theatre
is our new home where we will bring dance artists from Northern California, the Central Coast and beyond! You'll be treated to many styles of Belly Dance and also Flamenco, Hula, Bollywood and more!
A bar in the foyer hosted by The Golden Era Cocktail Lounge of Nevada City. They will serve handcrafted cocktails, local wines and craft beers in the spirit of our Gold Rush heritage. The bar will remain open until after Intermission for your enjoyment. You can enjoy your beverages in the Lobby or inside the Theatre.
Please go here for more info: